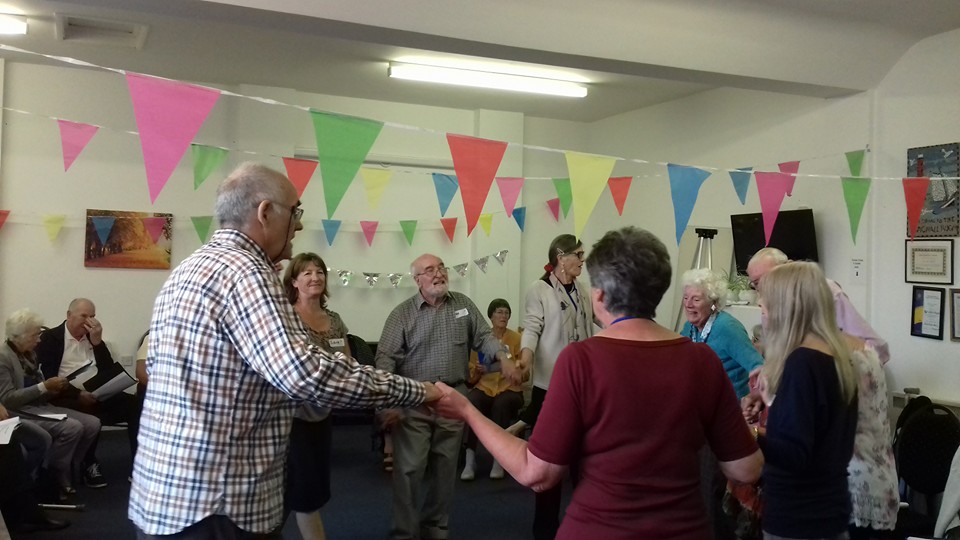 Singing Down Memory Lane is a group led by BDAA member Ronnie Johnson and her team of volunteers.

The aim of the group is to involve people who have memory problems and encourage them to sing, dance socialise, exercise and enjoy themselves ! Carers and relatives of people with dementia are warmly encouraged to come along as well. Singing Down Memory Lane is held every other Tuesday from 10:30-12:30 am.

Participants have a cup of tea or coffee midway through and there is a raffle. In the (nearly) 2 years it has been running, Singing Down Memory Lane has provided a wonderful opportunity for enjoyment, fun, and friendship, in a caring, supportive atmosphere.

You don't have to have a good voice to come along – just the ability to have a bit of fun! For more information or to book a place.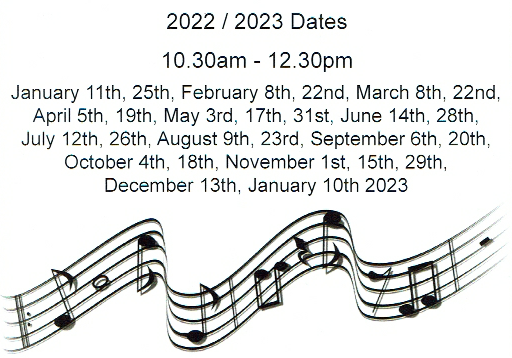 Contact Lin on 07763 776200
Bagnall Room, Bexhill Caring Community, 25 Sackville Road, Bexhill-on-Sea, TN39 3JD
£3.00 entry (carers are free)
Includes tea/biscuits & raffle ticket